---
---
Tangled leashes, tangled legs, and tangled doggies got you down?

🐾You ever go on a stroll with your pups and spend more time untangling leashes and playing double-dutch than actually enjoying your walk?
The Troop Trot™ was created to eliminate the frustration caused by tangled leashes during your doggie walks.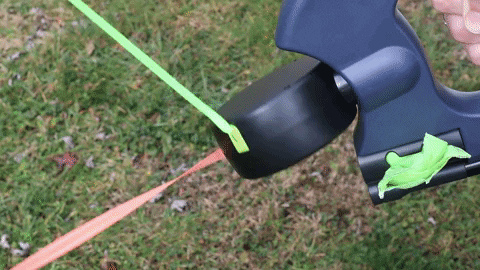 🐾No longer will you and your pups get twisted and wrapped up like a fly in a spider web.
Easy, 1-handed design will make taking your dogs on long walks or just taking them outside to the bathroom a breeze!
This product is ideal for two dogs 50 lbs or under.
Features:
🐾Easiest way to walk two dogs at the same time while still maintaining control over them
🐾360­° swivel head creates a tangle-free experience by constantly realigning itself. Built with a smooth, high quality bearing.
🐾Leashes stretch to 9m, or ~10 feet
🐾Has removeable flashlight and doggie bag holder. Great for doggie messes or packing with treats!
🐾Dual locking buttons act independently of one another allowing you to maintain leash control of either leash when needed.
🐾Grab-n-go option for dog walks. No longer will you need to hunt for two leashes, bags, or a flashlight. Just pick up your Troop Trot™ and you're ready to go!
Our Guarantee:
🐾At Troop Trot, we are dedicated to the satisfaction of our customers. We want you and your pups to be happy! We're proud to offer quality products and hope you enjoy them.
However, if for any reason you are unhappy with our Troop Trot™ retractable leash, return it within 30 days for a full refund.
We want you to feel confident with your purchase and aim to serve you in any way we can.
If you have any concerns please email help@trooptrot.com.
Due to high demand and the effects of the Covid-19, please allow 3-6 weeks for your Troop Trot™ to arrive.