---
---
Tangled leashes, tangled legs, and tangled doggies got you down?

🐾You ever go on a stroll with your pups and spend more time untangling leashes and playing double-dutch than actually enjoying your walk?
The Troop Trot™ was created to eliminate the frustration caused by tangled leashes during your doggie walks.
Troop Trot Will Revolutionize your Dog Walks!
🐾EXPERIENCE TANGLE FREE BLISS - With its 360 degree spinning head, our two dog leash will make walking your dogs an absolute pleasure. The Troop Trot is most convenient double leash on the market. Taking your beloved dogs outside has never been easier!

🐾SAFELY CONTROL BOTH OF YOUR DOGS WITH 1 HAND - The leads of our dual leash are made entirely with high strength, reflective nylon ribbon to reduce fraying/breaks. It also features individual locking buttons, so you to control the length of either lead!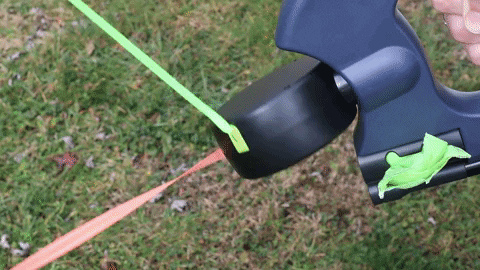 🐾EVERYTHING YOU NEED IN 1 LEASH - This double retractable dog leash will replace your two bulky, tangled leashes, your easily forgotten poop bag holder and allow you to leave your flashlight in the garage! The perfect grab-n-go 2 dog leash for you and your pups!

🐾FREE UP ONE OF YOUR HANDS TO:
Drink a morning coffee/carry a water bottle
Hold your child/spouse's hand
Carry an umbrella
Use your phone
Access your car keys/open your car door
Feed your dogs yummy treats
Much more!
🐾THE BEST GIFT FOR YOUR DOGS - Your dogs love to explore. By using our dual retractable dog leash, you'll be able to give your beloved pups the best walk they've ever had! They'll be free to sniff to their hearts content without infuriating you in the process!
CLICK BELOW TO WATCH THE TROOP TROT IN ACTION!
Troop Trot is Perfect for:
Small-Medium sized dog breeds up to 50 lbs.

Easily taking your dogs to the bathroom during the day or before bedtime

Exploring the great outdoors together

Strengthening your relationship with your dogs through communication and spending time together
Reinvigorating your love for walking your dogs
Troop Trot's Amazing Features
🐾Reduce/eliminate tangled leashes with our 360-degree spinning head technology
🐾With your dog's safety in mind, our leads are made with 100% nylon ribbon. No thin cables here! Each lead is 10 feet and good for 50 lbs per dog.
🐾Control your dogs independently with color coded leash locks.
🐾Be the best neighbor and never forget your poo bags again with the attached waste bag dispenser/flashlight.
🐾High quality metal bearing
CLICK BELOW TO CHECK OUT SOME OF THE AWESOME FEATURES
Order Now While Supplies Last!
Join the thousands of others who have chosen to build the strongest bond with their dogs that they've ever had.
Today, you can make the decision to give your dogs the only gift they really want.... a walk outside!
Shop with Confidence!
At Troop Trot, we are dedicated to the satisfaction of our customers. We want you and your pups to be happy! We're proud to offer quality products and hope you enjoy them.
However, if for any reason you are unhappy with our Troop Trot™ retractable leash, return it within 30 days for a full refund.
We want you to feel confident with your purchase and aim to serve you the best we can!
If you have any comments, questions, or concerns please email brian@trooptrot.com.